Book:

Shifting into 4WD - The SUV Owners 4WD Handbook


Published by:

Glovebox Productions


Author:

Harry Lewellyn


Published date:

2001


ISBN:

0-944781-02-2


Price:

$23.95 us

While this is not a Jeep specific book, it is a extremely good guide for those new to their Jeep and/or wheeling. Just over 340 pages and fully indexed, it contains a wealth of information, including: preparing and packing for an excursion, trail etiquette, navigation techniques over all different types of terrain, trail repairs, etc, etc, etc. All of which is very handy to have in one place.

The only glaring ommisions I found in the book were in regards to winching techniques and roll recovery. Despite this I recommend this book to anyone who takes their Jeep offroad.

I rate this book 5 out of 5 Jeeps to those new to their Jeep and/or wheeling.

For those at or above intermediate wheeling skills I give it 4 out of 5 Jeeps.




Rock On!

Steve
_________________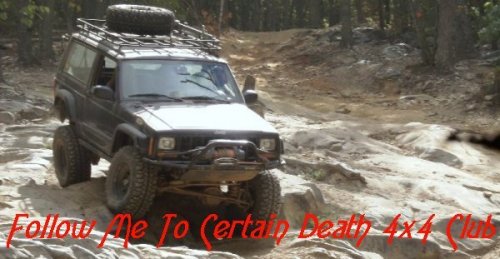 97 XJ Sport with a bunch of stuff