This is my $0.02, but you need to learn to crawl, then walk before you can run.

The best pieces of advice I can give you: Get a set of sway bar disconnects, or make your own. You can find writeups here and here on how to do it. Cost, about $25. Then, find an offroad club in your area and wheel that stocker like you stole it. Get to know what a stock Jeep can do before you lift.

...and post up some pics of that '90....we like Jeep pics.

_________________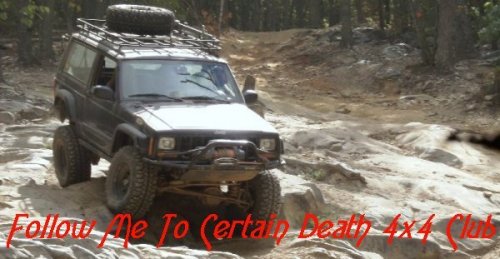 97 XJ Sport with a bunch of stuff