OK, first off, it's best if you jack up the rear of the Jeep to raise the back of the engine, which will provide a more complete air purge.



With the engine off,

fill the system until the coolant bottle is topped off (there is a little post inside the bottle that is visible with the cap off, fill to the top of this post). Leave the cap off and then unscrew the coolant temp sensor located on the top of the cylinder head at the rear on the driver's side (see the pic...yes, I know 'Gauge' is spelled wrong), and slowly start to pull it out until you hear air escaping.




You won't have to pull it all the way out...the sensor extends down beyond the threads. When coolant starts to escape, screw the sensor back in and tighten it. Then top off the coolant bottle (if necessary), and install the cap. Finally, start the engine. Once it reaches operating temperature, any excess coolant will be forced out through the pressure cap as the system stabilizes. This is normal...so don't be alarmed by the coolant escaping.



Never, ever unscrew the temp sender with the engine running, or start it up with the sender loose in its threads! Even on a cold engine. The sender will be launched into a low Earth orbit, and you will be left drenched in coolant, trying to figure out where the hell to get another sensor on a late Saturday afternoon. In other words....it will make for a bad day.



Even the Jeep engineers admit the "closed" system was one of the worst mistakes Jeep ever made. There are a few different options for converting it to a open system. This one will cost you $2-300 but includes a new radiator. This one will cost you less then $100.

HTH

Good Luck.

Steve
_________________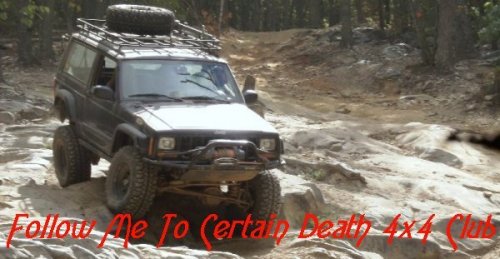 97 XJ Sport with a bunch of stuff