Here's the skinny: A friend has an '81 CJ with a front scout D44 and Warn Hubs . The drivers side inner seal is leaking. I'm gonna help her replace both seals this weekend. I'm figuring pull the axle shafts, drop the carrier (keeping carefull track of how the bearing caps are oriented, yada, yada) and replace the seals. Having never turned a wrench on a CJ before I'm trying to figure out what to expect, so the questions are:

A) Is it a unit bearing that bolts to the steering knuckle (like the later model Jeeps have)? Or something completley different?
B) How does the Warn Hub interface with the bearing?

TIA

Steve
_________________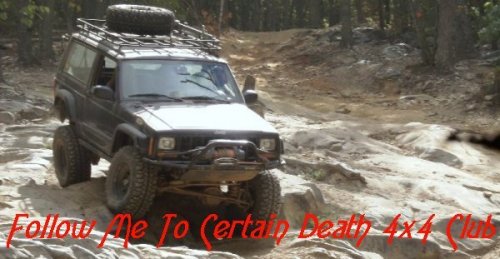 97 XJ Sport with a bunch of stuff