So a guy goes to the doctor and says "Doc, it hurts when I do this". The doctor says "Don't do that".


Seriously, my guess would be pinion bearing. Usually, if you hear bearing noise under load it's rear axle. If it's a very low, growling noise it might be diff bearings though...pinion bearings are usually higher in pitch. It's possible that it's a wheel bearing too. Take it to a big empty parking lot someplace and turn the Jeep sharply left and right. That will load the wheel bearings and, if they are the culprits, the noise level will change.

Check the u-joints too. I've heard horrible noises coming from underneath vehicles that turn out to be a bad u-joint.

Personally, I wouldn't bother with Lucas. Just put in a good quality gear oil and if it has a Limited Slip make sure to put in the proper amount of additive.

HTH...and welcome.

_________________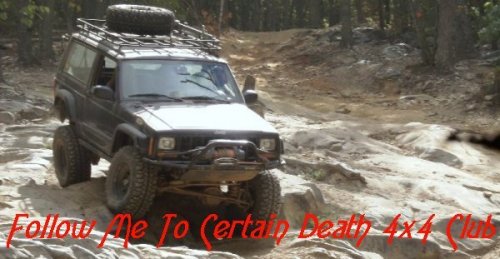 97 XJ Sport with a bunch of stuff