glennweb09
Member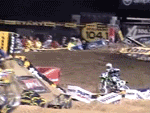 Joined: 21 Jan 2007
Location: Georgia
Posted: Wed Apr 25, 2007 1:46 pm

Post subject: Wheel questions

---

I have a 3.5 inch Rubicon lift and I am going with 31x10.5 bfg a/t's for tires and for wheels I either want the AR-767, RC PC Series 51, or Cragar Series 342. Are all three of these different brand of wheels just as good as the others or do you get what you pay for with these wheels? I have found the 767's for $75.99, series 51 for $56.99, and series 342 for $42.99. Has anyone else seen better prices on maybe a different website? For just a daily driver and some easy offroadin' would the 342's be fine? I am not sure if the wheels that I have right now are 15x7's or 15x8's nor do I know the backspace on them, but for size I was planning on getting 15x8 5 by 4.5 bolt pattern and 4" backspace. Does that sound about right? Is it worth the extra dough for the 767's? Any information will be helpful and appreciated. Thanks

Also how much should I ask for my Canyon wheels and tires? The tires are just reg street tires, 30x9.5 with that have about 90% tread left. Wheels are in great shape... How much should I ask?
minnie
Member


Joined: 26 Apr 2007

Posted: Thu Apr 26, 2007 12:33 am

Post subject:

---

I remember last 2 months ago, my cousin change his Jeep wheels as well as his Jeep tire. He decided on 19x8.5 front with 35mm offset and 19x9.5 rear with 40mm offset.