http://www.jeeperman.com/

Jeeperman Manufacturing, LLC
We regret to inform you that we are in the process of closing our doors.

We have filled every current open order to the best of our knowledge.

Any customers with outstanding orders or concerns please e-mail kelly@jeeperman.com

Please do not panic, if we have overlooked an order
we will ship the order or issue a refund.

If you do not receive an email response within a few days please send
another as we have changed servers recently.

No new sales inquiries will be answered.

*********************

First Nth Degree and now Jeeperman...not a good trend.

_________________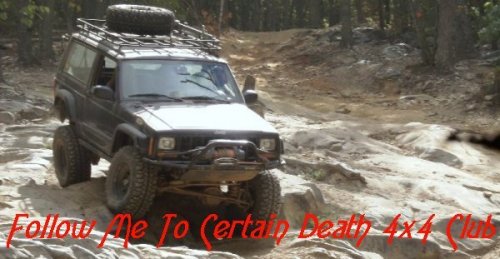 97 XJ Sport with a bunch of stuff