I purchased my K&N filter off e-bay (80$). Filter connects directly to air intake tube. On saturday morning, I removed air filter box top and formed cardboard walls around the air box using tape. I taped the bottom of the walls as to not allow any foam that will be used to escape out the bottom. I also made sure the foam would not stick to anything in order to remove the air box in later steps.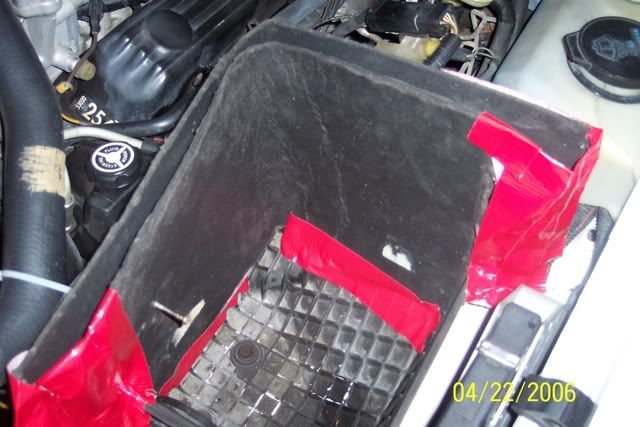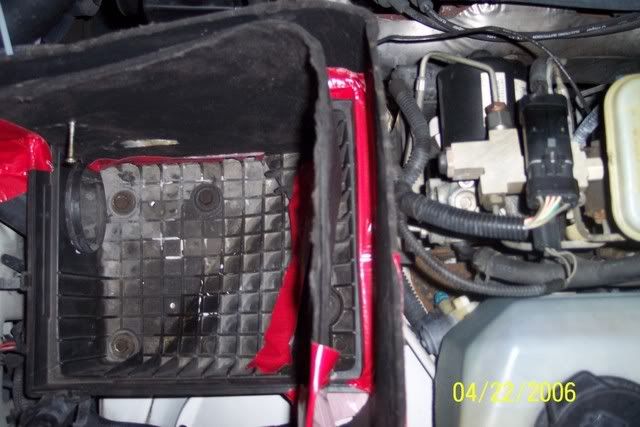 Once the walls were constructed, I used spray foam to fill the walls. I filled the walls completely but if I did it again, I would not fill them so complete due to foam expansion and to minimize wall swelling as you will see.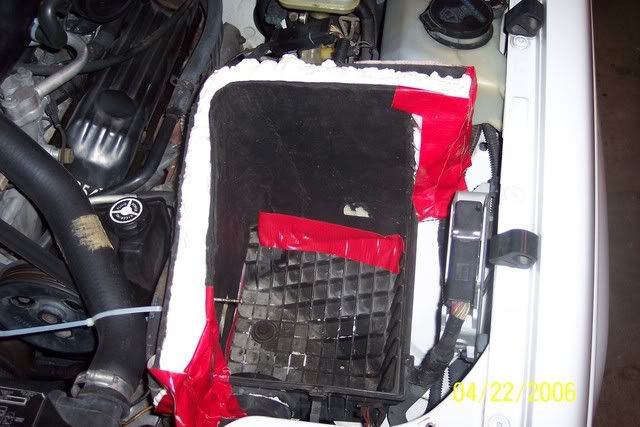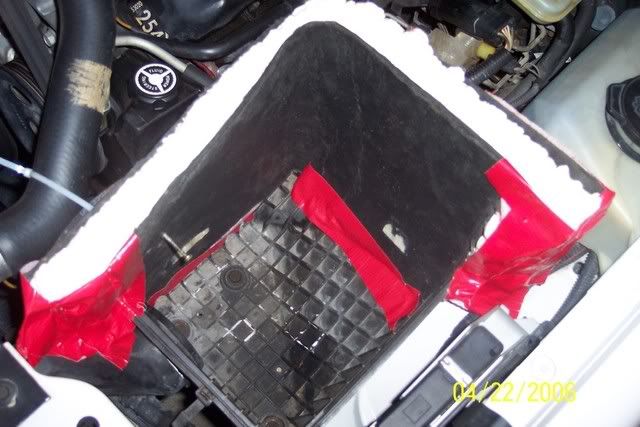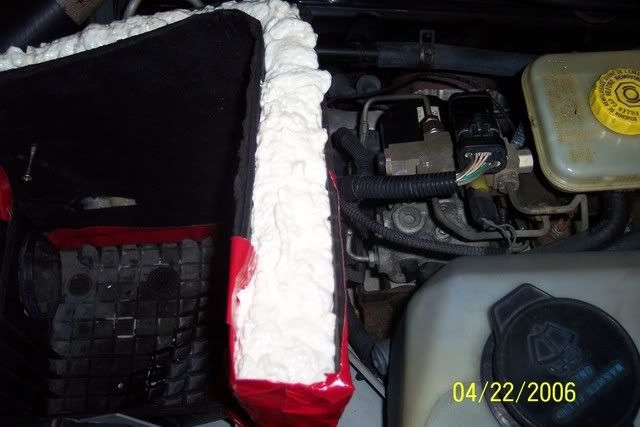 As the foam began to swell out the top of the walls. I decided to put saran wrap over the foam and close the hood so there would be a good seal between the walls and hood to keep hot air out.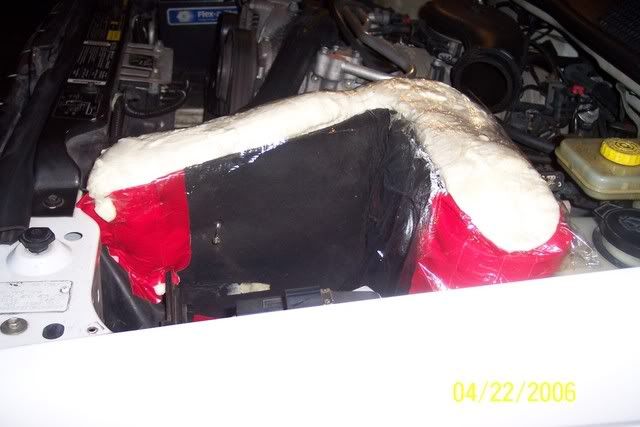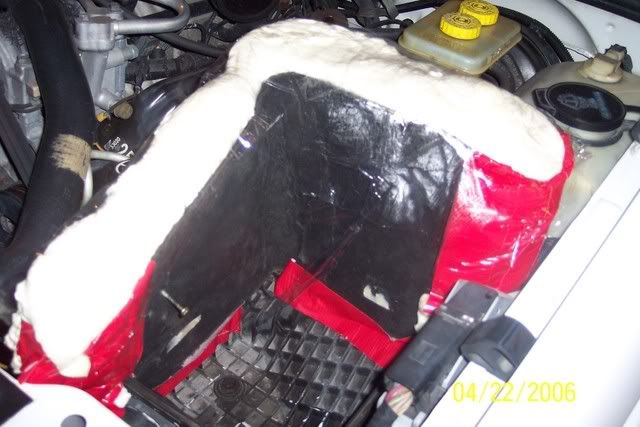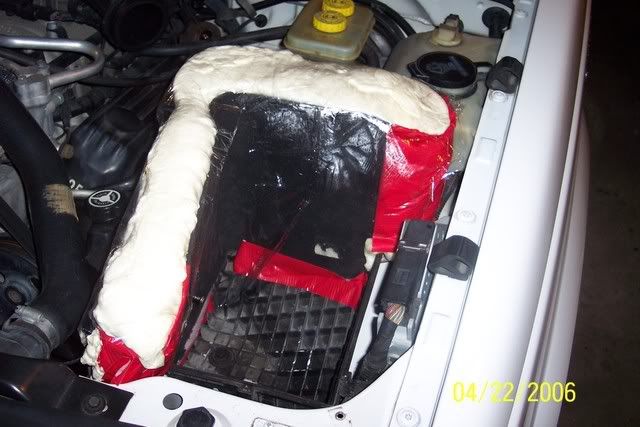 Sunday morning, I popped the hood. Used a red grease pencil to mark where I should cut the hole for the air intake tube to go through. Unbolted the air box from the jeep and removed it out of the engine compartment. I used a 3 inch hole saw to make the hole and trimmed it from there with a razor knife until the tube fit snug. Then I painted it with flat black. After drying, I installed the filter box. Put the breather tube in and attatched the filter. I used a self tapping screw to mount the end of the filter to the metal frame and that's it. Really simple to do. Good luck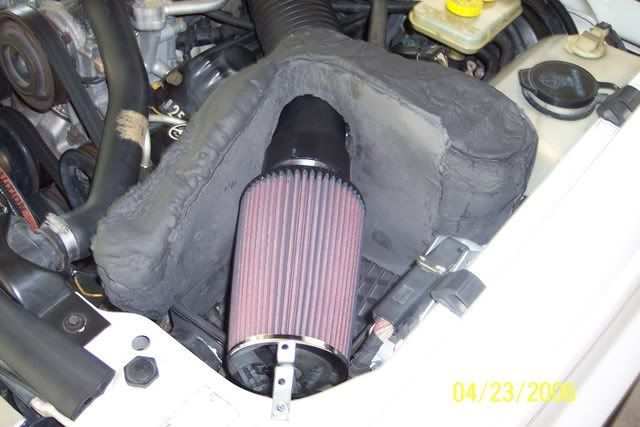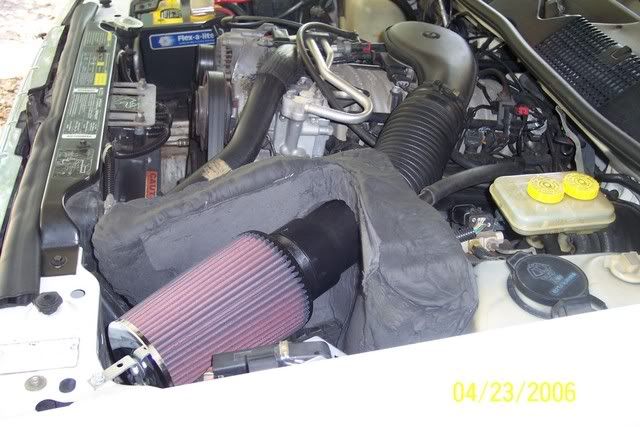 _________________
1994 w327k
Cold Air K&N / Taurus Elec Fan / O Yellow Top
Dino Max Turbo / Hi Flo Cat / Poly Bush Kit
NP249 / 5.2 / MB Motoring Rims/ 1500 watts