All of this has been added to the trail ride & event schedule, but just to recap:

The date of the VA4WDA Annual Meeting and Casino Night has changed to Mar 29th.

There will be a VA4WDA Members Only ride at Gore Aug 16th & 17th. Only VA4WDA Members will be allowed to run a rig. The details and logistics of the ride are being worked out now.

The date for the VA4WDA Annual Trail Ride is set: September 19th & 20th.

Mark yer calenders.


As a final note, at this point it is rumored that Camp Jeep will be coming back to VA, but there has been no official announcement from Jeep as yet.
_________________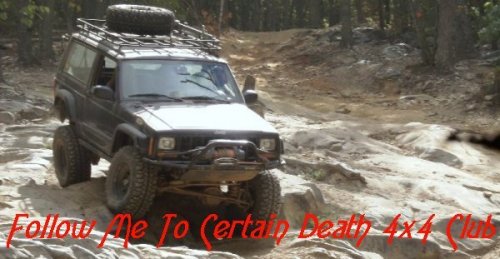 97 XJ Sport with a bunch of stuff