Welp, I got the axle shafts out. Turns out it needs rear brakes too....figures.


After taking it all apart, I did get to spend 3 wonderfull hours in @*$&!#&*$ Fredericksburg traffic trying to find axle bearings & seals, grade 8 bolts (for the retaining plate) and rear shoes. Of course no one place had everything. Ended up at the last vestage of independant parts stores and they had it all...I knew I shoulda gone there first.

I'll put it all back together tommorrow. Then it should pass with flying colors....

or else I'll blow it up.

_________________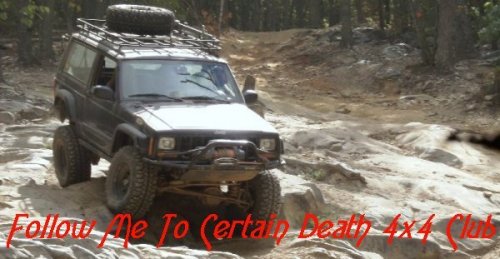 97 XJ Sport with a bunch of stuff