It was this past weekend and was held at Oak Ridge Estates, which is where Camp Jeep and Jeep Jamborees are held when here in VA. Two days of trail rides followed by a huge raffle and of course poker hands. I think the final count was 247 4x4's from member clubs across the state.

Right to the wheeling. After leaving the staging area Friday morning, we hit the trails. The first obstacle our group hit was CJ5 hill. Welp, our fearless leader, Kenny, went down into the creek and almost made it up the hill when...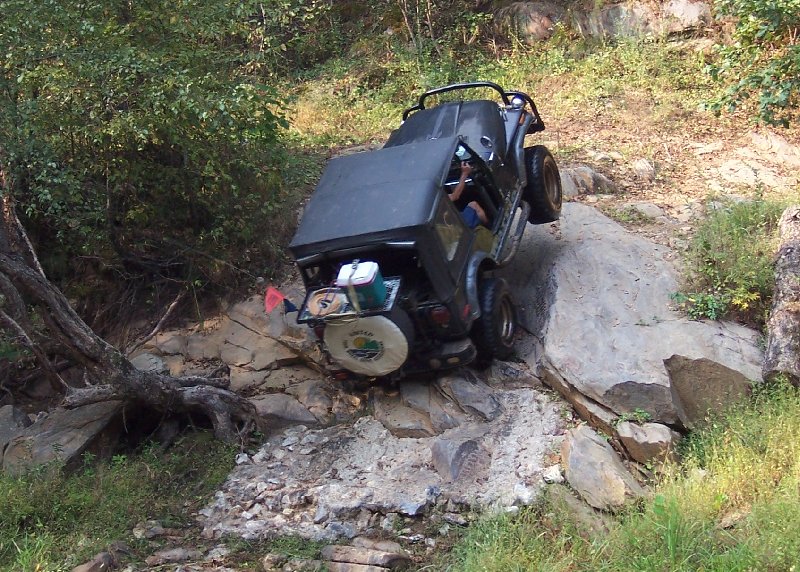 ...he proceeded to snap his rear driveshaft AND bust his drivers side front hub. You know yer in for a good weekend of wheeling when yer trail guide breaks his junk on the first obstacle.
There were actually 2 casualties on CJ5 hill...another Jeep had a rear yoke snap. Both were fixed and back on the trails on Saturday though.


Nevertheless, a lot of people got a little nervous about taking the climb after what happened to Kenny...most survived though. Here's a pic of David then of Jen going up.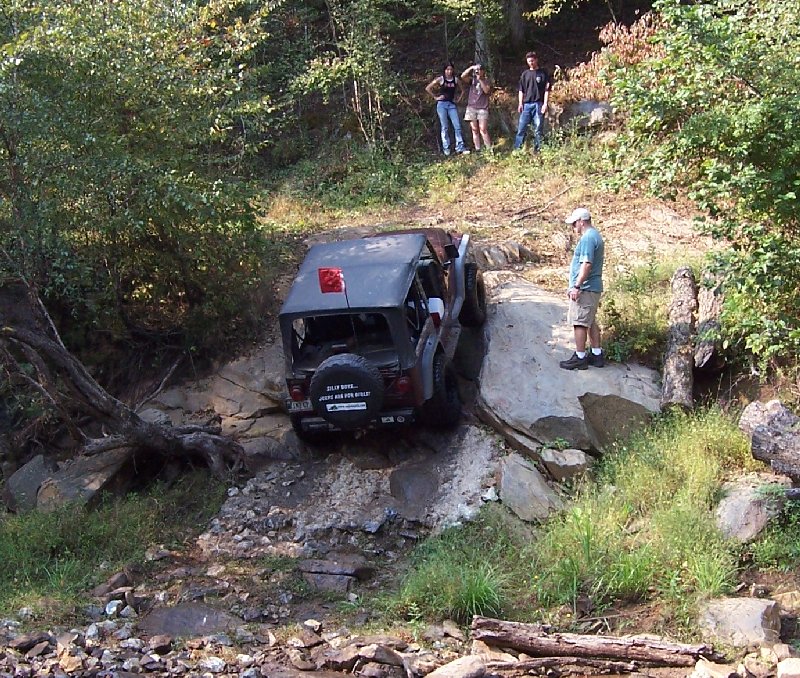 ...and a pic of Jay from the opposite angle.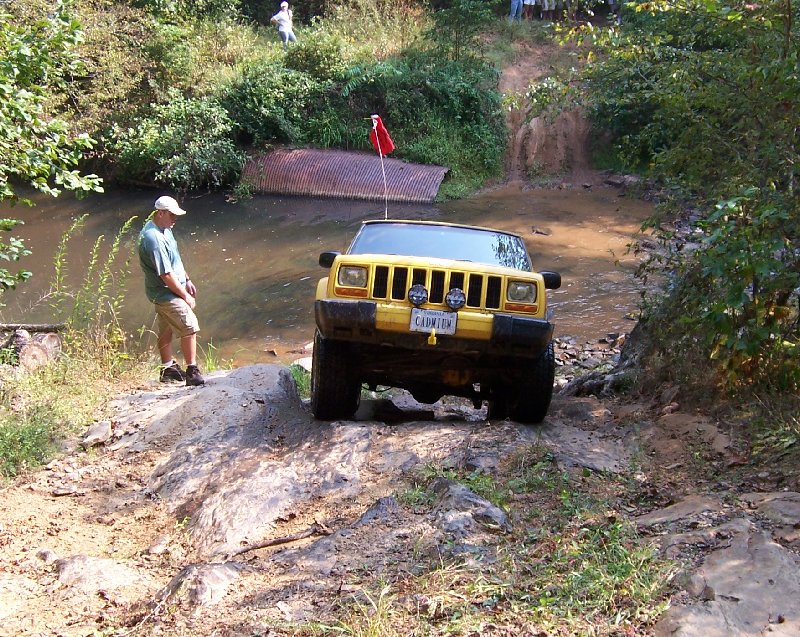 More excitment...this time from day 2...Kathryn almost rolled her Jeep. The picture does not do it justice...pretty much the only thing keeping it from sliding down and rolling are those straps...with a bunch us holding onto them.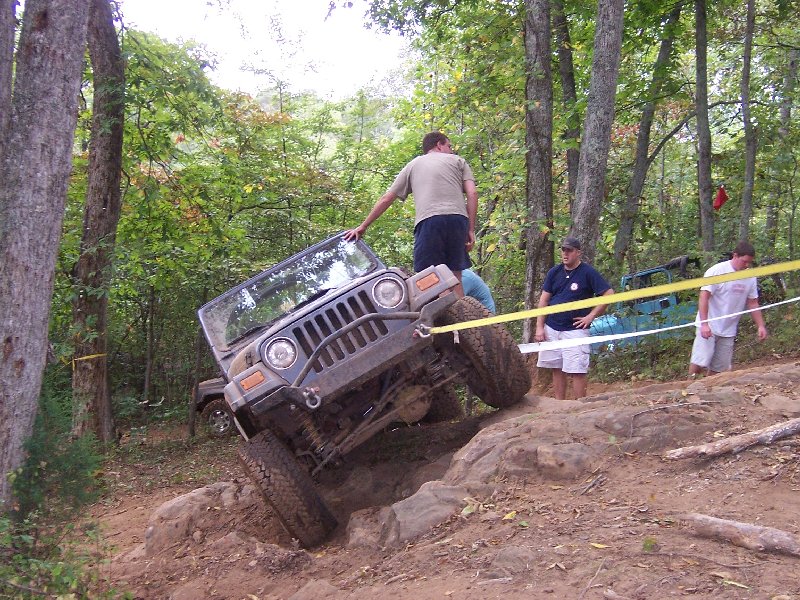 It didn't roll...and I'll tell ya what, that girl has got bigger balls than a lot of guys do when it comes to wheeling. Good stuff.

This was fun to watch...nuttin like a little rock crawling.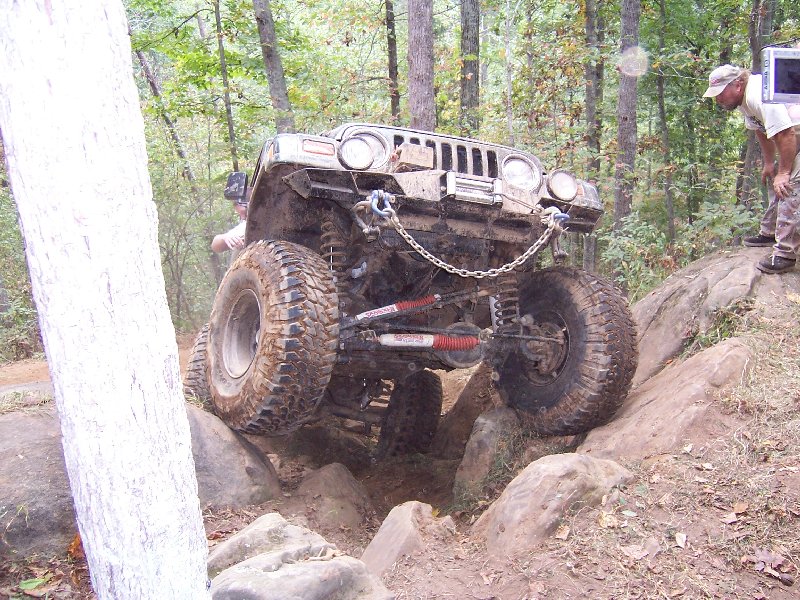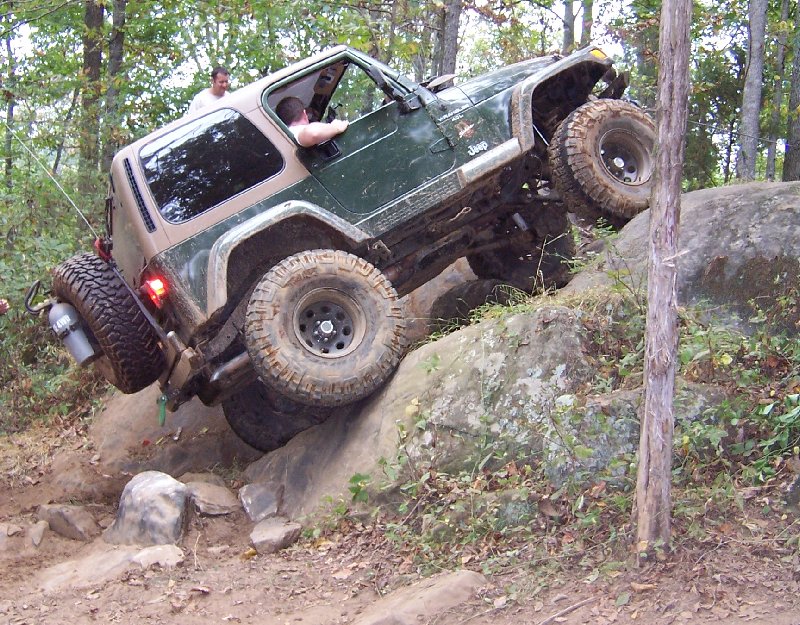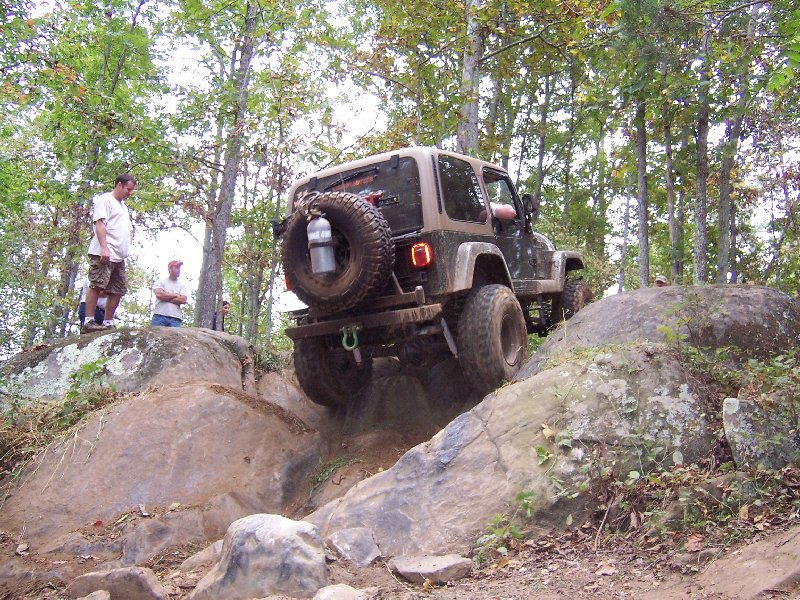 This was pretty funny...it was towards the end of day 2 and we came out of the playground (those that went to Camp Jeep '04 understand) and hit the pavement on the way to the last trail. Kenny went in and across the creek, then called out on the radio for us to hold up a minute. Turns out there was an XJ with a busted steering box bolt. So we polled everybody, gathered up a collection of bolts that we thought might work and I went to bring them over. So I drop into the creek and head across. I had all kinds of trouble. The Jeep wouldn't go where I wanted it to and I kept getting hung up. So David walks over to try to help out and I look down at my dash and realize that I'm still in 2WD.


This is right after I figured that out.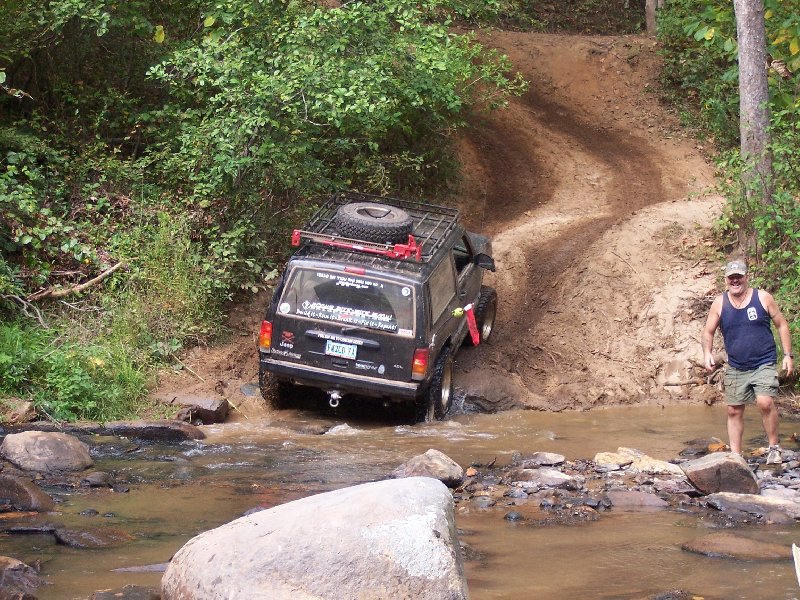 Anyway, we played in there for awhile...then watched the Poor Boys play...those guys have some awesome trucks.

After 2 days of wheeling it was time to head back to camp for the big dinner of burgers and chili as well as the raffle and poker hands. We all did pretty well. Here's a pic of Jen and my booty from the raffle: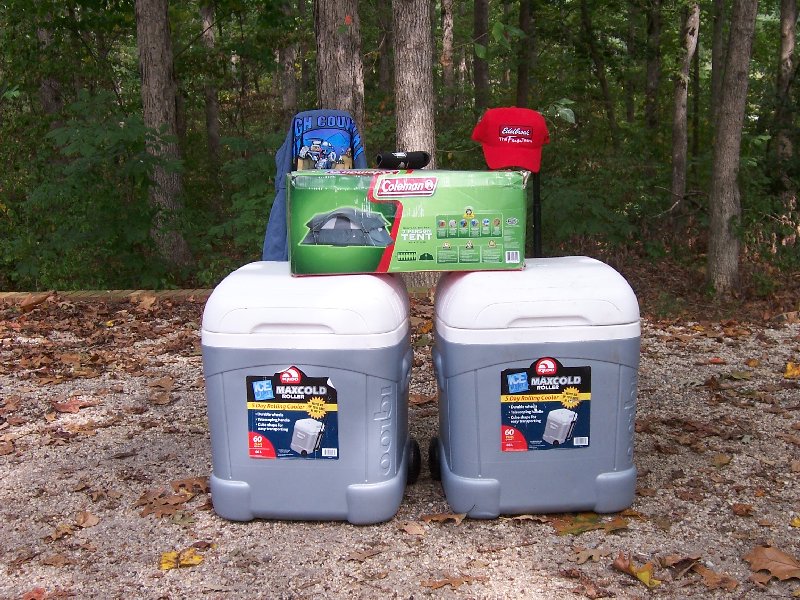 David won a $125 gift certificate for Tuffy Security products and Jay won $100 for the second highest poker hand with 4 of a kind....not too shabby.

Like I said, it was a real good time. We got to meet and wheel with a whole bunch of folks from other clubs within the association. We also got to meet T.O.W. Vehicle and his wife, who came up from the Carolinas for the run.

Oh, did I mention David and Donnas portable garage?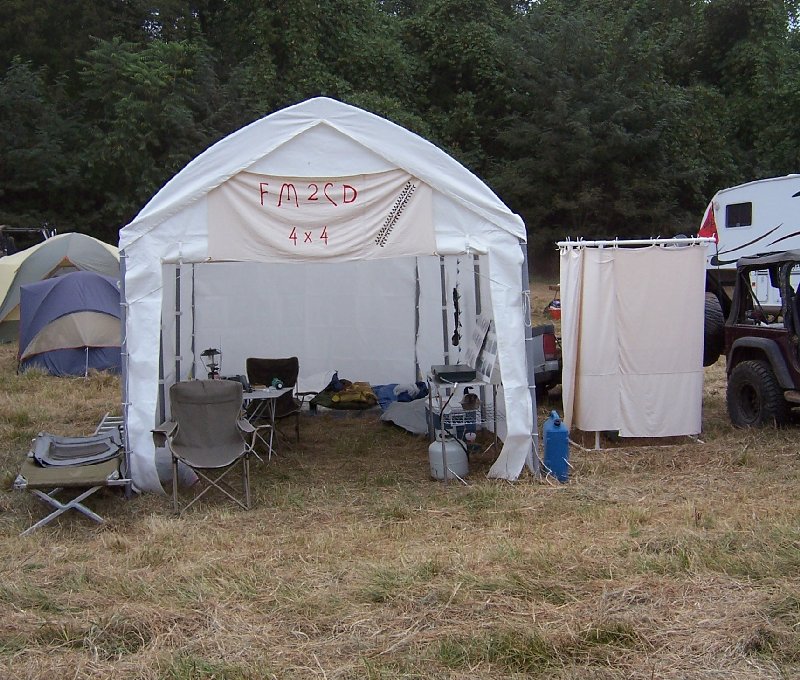 Wait until we go to Uwharrie in a few weeks and we take pics of our campsite down there...between the portable garage and Jen and my portable summer home, it should be a sight to see.


Anyhow, FM2CD has left the trail...next stop North Carolina's Uwharrie National Forest Columbus day weekend.

Rock On!
_________________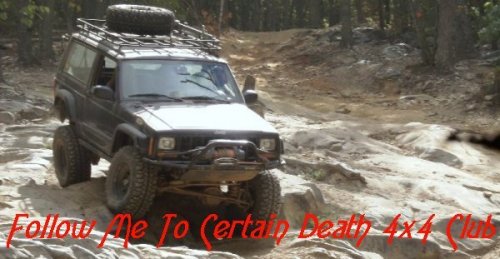 97 XJ Sport with a bunch of stuff