That's exactly what I have...bicycle cable and a thumb switch. Took about 30 minutes to install. The hardest part is routing the cable through the firewall. IMO, it's actually better on the gearshift...the way mine is set up, I don't even have to move my hand off the shifter to work the throttle. Plus, it's much easier to get to than if it was down on the console someplace.



As far as the getting the other end to the TB, I don't have cruise control so I just used that cable slot under the hood to hook it up to, which also made it easy to keep it from binding up/interfering with other cables...the last thing you want is it to stick when you want to stop.

As far as the resistance/return, once it's hooked up, the springs on the throttle body will pull the cable back to it's "resting" postion...just like it does with the gas pedal and cruise control now.

Oh yea...moving this to Drivetrain since it's not Electronic related.

_________________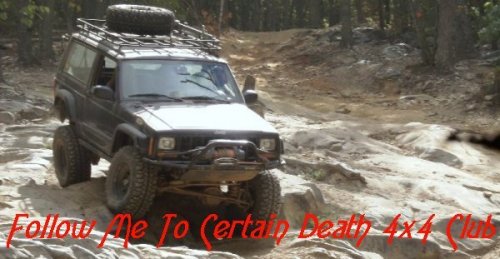 97 XJ Sport with a bunch of stuff