Like the rest of Jeep Horizons, the rules are pretty loose. However the posts in this forum should be related to FM2CD club business.

Good natured jostling of each other is fine (just look at a lot of my own posts), but flaming, name calling, or other personal attacks will not be tolerated. Everyone has opinions, and if you disagree with someone please feel free to voice your disagreement but do so in a respectful manner.

Also let's try to keep the swearing to a minimum. Certain words are prohibited, and will be filtered out automatically...so please don't go dropping the "f" bomb and the like.

Finally, please keep the posts on topic or find an appropriate forum for topics not related to FM2CD.



In short...no flaming, no kicking, no biting, no porn, no heavy swearing and most importantly...NO RUNNING WITH SCISSORS!


That's it...have fun!

Rock On!

Steve
_________________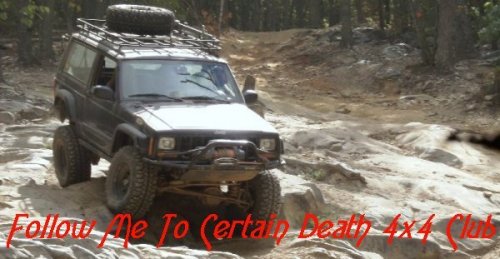 97 XJ Sport with a bunch of stuff